Charge and Heat Transport Theory - Solomon Group
We are a primarily theoretical group in the Nanochemistry section of the Department of Chemistry and the Nano-Science Center.
 
Understanding chemical trends in charge and heat transport through molecules
Traditionally, chemistry has involved the study of molecules in solution, the gas phase or as solid crystals. Today, nanofabrication techniques have made it possible to bind molecules in a huge array of different environments and we need to understand how different chemical functionalities influence properties like electrical and thermal conductivity.
We are particularly interested in quantum interference effects and how simple changes in conjugation can result in dramatically different transport properties. We collaborate closely with experiment and have recently commenced work on machine learning and advanced statistical approaches to analysing experimental data. In 2020, we received funding from the Carlsberg Foundation for a mechanically controlled break junction instrument to establish a new experimental sub-group.
In all cases, our particular focus is on the chemistry of the system and the molecules involved. We want to develop an intuitive understanding of how we can use molecular functionalities to design systems with properties of interest.
Major Projects
You can read more about our projects on their project pages.
We currently have 3 projects running in the group:
ERC Consolidator Grant Project: QLIMIT
FTP Project: Designing Molecular Dielectric Materials
NNF Challenge Center: SolidQ (project page coming soon)
We have previously had two major projects running in the group:
ERC Starting Grant Project: CHEMHEAT
Sapere Aude Project: Simulating Single Molecule Pulling Experiments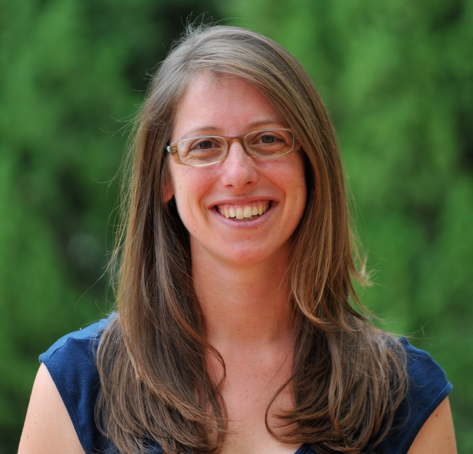 Gemma C. Solomon (C.V.)
Associate Professor
E-mail:
gsolomon@nano.ku.dk
Office:
C304 HCØ
Phone:
+45 41 19 77 75
Address:
Nano-Science Center and Department of Chemistry
Universitetsparken 5, 2100 Copenhagen Ø
PhD Students
Louise Oxen Høgh Hyllested
William Bro-Jørgensen
Tomislav Rozic
Maria West Jørgensen
Matthew Teynor
Postdocs.
Joseph Hamill
Susanne Leitherer
Master Students
Søren Langkilde
Xupeng Song
Andreas Juul Bay-Smidt
Former Group Members
Marco Vanin
Justin P. Bergfield
Olov Karlström
Kim Georg Lind Pedersen
Mikkel Strange
Falco Hüser
Tim Hansen
Anders Borges
Jacob Lykkebo Jørgensen
Qian Li
Chengjun Jin
Alessandro Pirrotta
Kasper Lauritzen
Anders Jensen
Marc Hamilton Garner
Louise Oxen Høgh Hyllested
Jingyao Ye
Sophia Mikkelsen
Amalie Paulsen
William Bro-Jørgensen
At this point in time, we have no open positions, but email enquiries are always welcome.
There are also a number of funding schemes available for funding postdoctoral positions in Denmark and we are happy to collaborate in writing applications for funding.
Contact
Charge and Heat Transport Theory - Solomon Group
Nano-Science Center, Department of Chemistry, University of Copenhagen, Universitetsparken 5, DK-2100 Copenhagen Ø
Gemma C. Solomon
Professor (CV)
Office: C304
Phone: +45 4119 7775
E-mail: gsolomon@nano.ku.dk